Respond to
reviews 10x faster
A single inbox for reviews across platforms. Powered by ChatGPT
for personalised, human responses in your brand's style.
Collate

reviews
from 50+ platforms
Respond

consistently
in your brand's style with AI
Act

on AI-derived insights
and fix critical issues
The most awesome
businesses use Cube.
From new-age brands to
established enterprises.
AI that sounds
more
human than humans
Cube is like a teammate who learns all about your
business quickly, and has a photographic memory.
The result? Perfect responses
Brand Tone.
Cube understands and follows your brand's tone, rules, and guidelines
SOPs.
Cube is like an assistant for your agent, trained on how you typically respond.
Compliances.
Cube generates replies that adhere to legal and industry-specific guidelines.
Knowledge bases.
Cube understands and uses knowledge that is specific to your brand.
FAQs.
Cube learns how you answer common queries from customers.
Continuous Feedback.
Cube Incorporates learnings from your past replies and edits.
Bring all customer
reviews in one place
With 50+ integrations, from GMB,
Yelp, Expedia, Bookings.com to
Doordash and Uber Eats, manage,
all customer interactions in one
place, from start to finish.
Manage multiple platforms
Don't let things slip through the cracks. Cube brings it all together.
Respond Consistently
Respond to reviews in a consistent brand tone, adhering to compliances and company-wide SOPs.
Breeze through
your inbox
Respond with brilliant timing. Manage
interactions across platforms, save time on
drafting responses and boost productivity
Unified inbox.
Respond to reviews across platforms from one place.
Auto-generation
Save time on drafting. All you have to do is review and hit send.
Task management.
Clear closed tickets, track what's on hold or needs action.
Collaboration.
Assign tickets, leave helpful notes or comments.
Triaging.
Set keyword or topic triggers to auto-assign or resolve tickets.
Workflow optimisation.
Free up time to focus on growing your business.
Drive action
based on insights
Access comprehensive reports on top issues,
easily track key metrics and stay on top of
trends.
Summarisation.
Get daily, weekly or monthly drill-downs of your conversations.
Theme identification.
Get a bird's eye view and identify top themes in customer interactions.
Auto-categorization.
Leverage AI to categorise tickets as complaints, queries and more.
Sentiment Analysis.
Accurately classify Gen-Z lingo, sarcasm or tricky language.
Actionable Insights.
Get recommendations on the ideal actions for customer tickets.
Crisis Management
Get realtime reports on severe issues and mitigate crisis on-the-fly.
Track trends
A comprehensive view of tickets, sentiment and CSAT for quick troubleshooting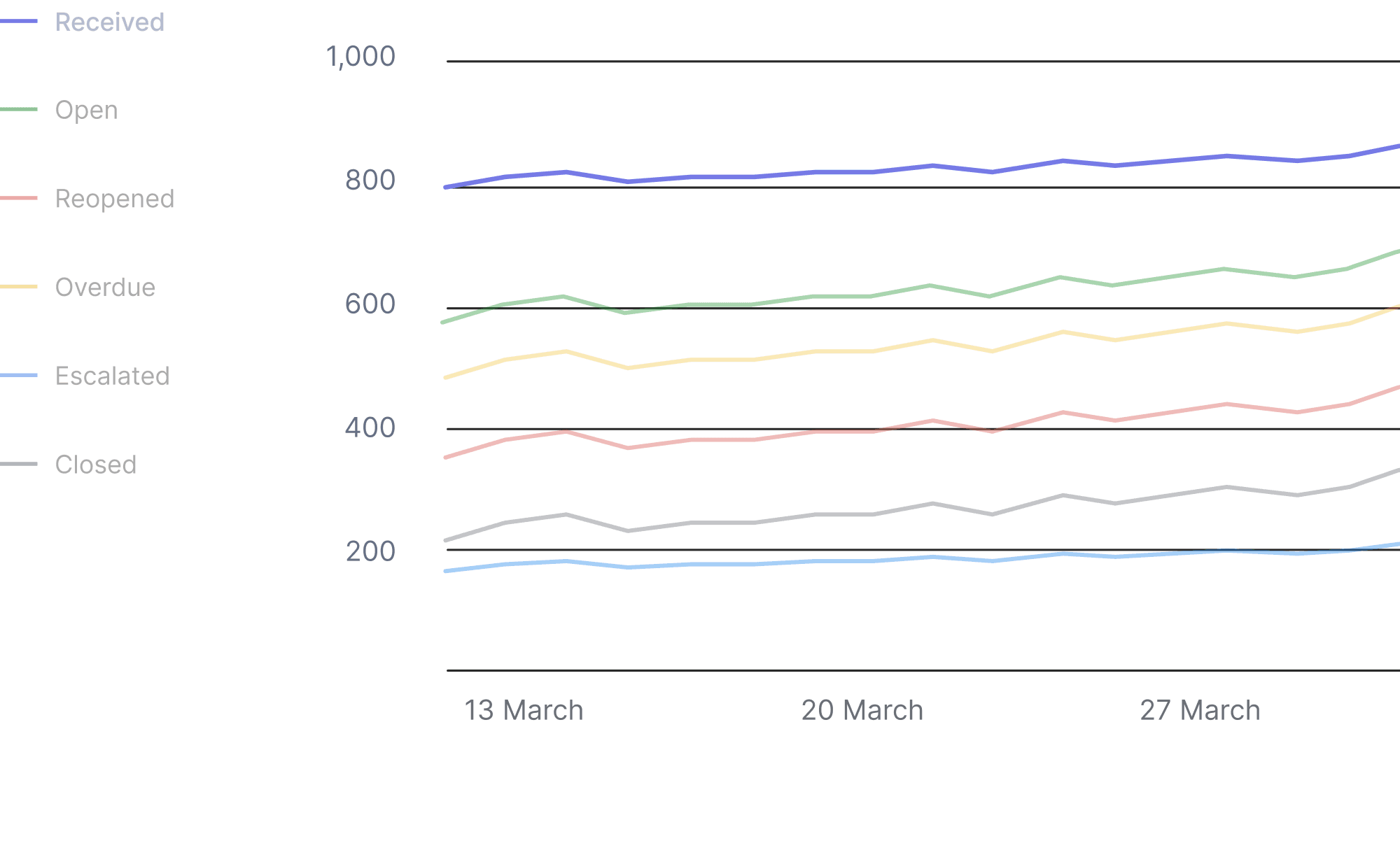 Focus on the big picture
Stay on top of customer conversations with comprehensive overviews.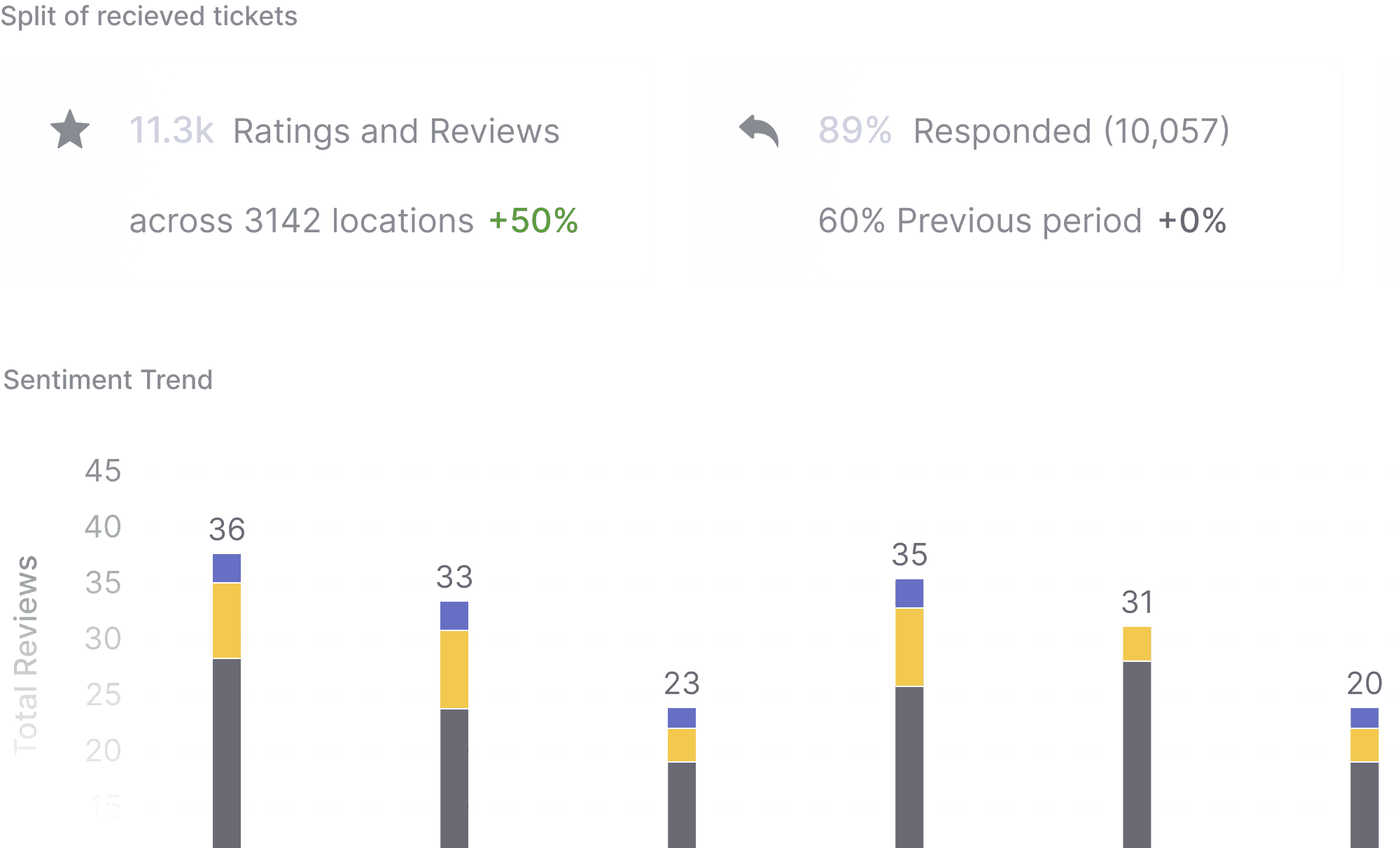 Top Investors
Awesome Team